American Mathematical Society, Fellows of the AMS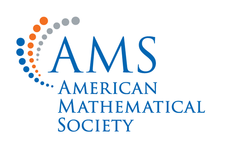 The AMS has extended the deadline for submission of Fellows nominations to April 30, 2020. All requirements should be met by that date, including the requirement that 2020 dues payments be in place for all of those participating in a nomination. Please contact AMS staff with any questions at the email link at the bottom of the program listing.
---
......currently no programs posted......
---
© 2020 MathPrograms.Org, American Mathematical Society. All Rights Reserved.